Finding assets is now easier than ever. Introducing three new filters — Code, Executable, and Archive — on the assets list page that help you find your code files, executable (.exe) files, and zip files, respectively. These filters are also available while searching for assets in the global search. Refer to our documentation on More asset filters for more information.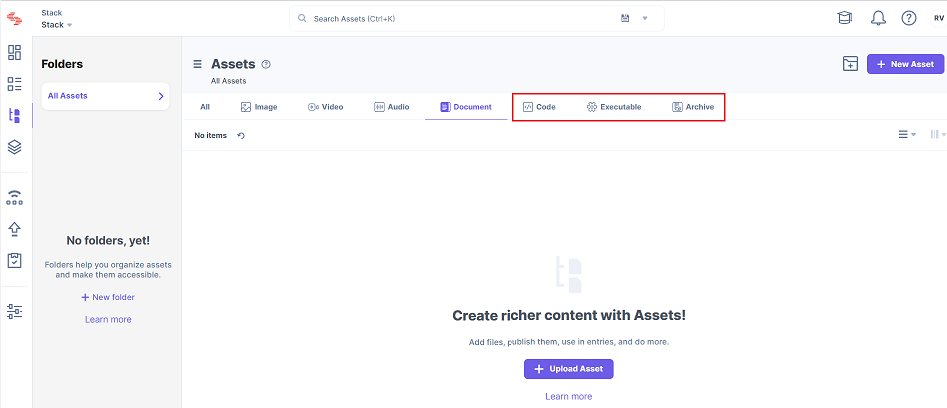 More Sorting Options
We have added new sorting functionality to some of the common list pages:
Users & Roles (sort by Status)
Webhooks (sort by Status)
Workflow (sort by Status)
Extensions (sort by Name, Type, Field data type, Hosting method, Last modified)
Audit Log (sort by Date, Module, Remote address, Title).
UI Enhancements
Disabled past date selection while scheduling publishing
It is no longer possible to select a date that has passed while scheduling a release.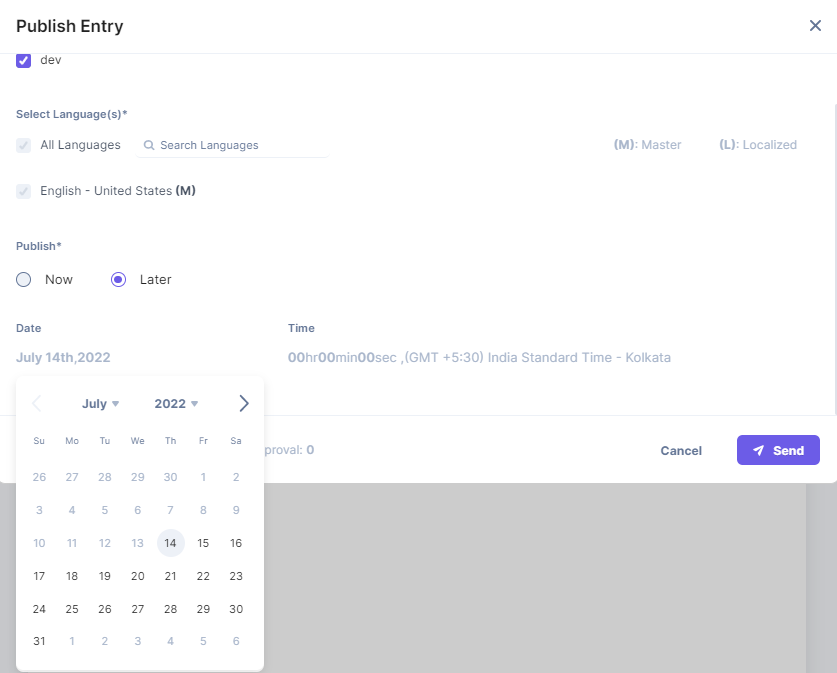 Improved search experience
The search bar now has a dedicated "Advance Search" button that lets you switch to an advanced mode where you can add complex and nested condition sets. We have also added a shortcut to our documentation site and have improved the look and feel of the "Filters" button.

"See more" Localized language entries in a separate pop-up
When you click on the "See more" option under the Localization Status section (see screenshot), the list now opens up in a separate pop-up modal window, making it easier to see all of the languages for which that entry has been adapted.
See more - modal: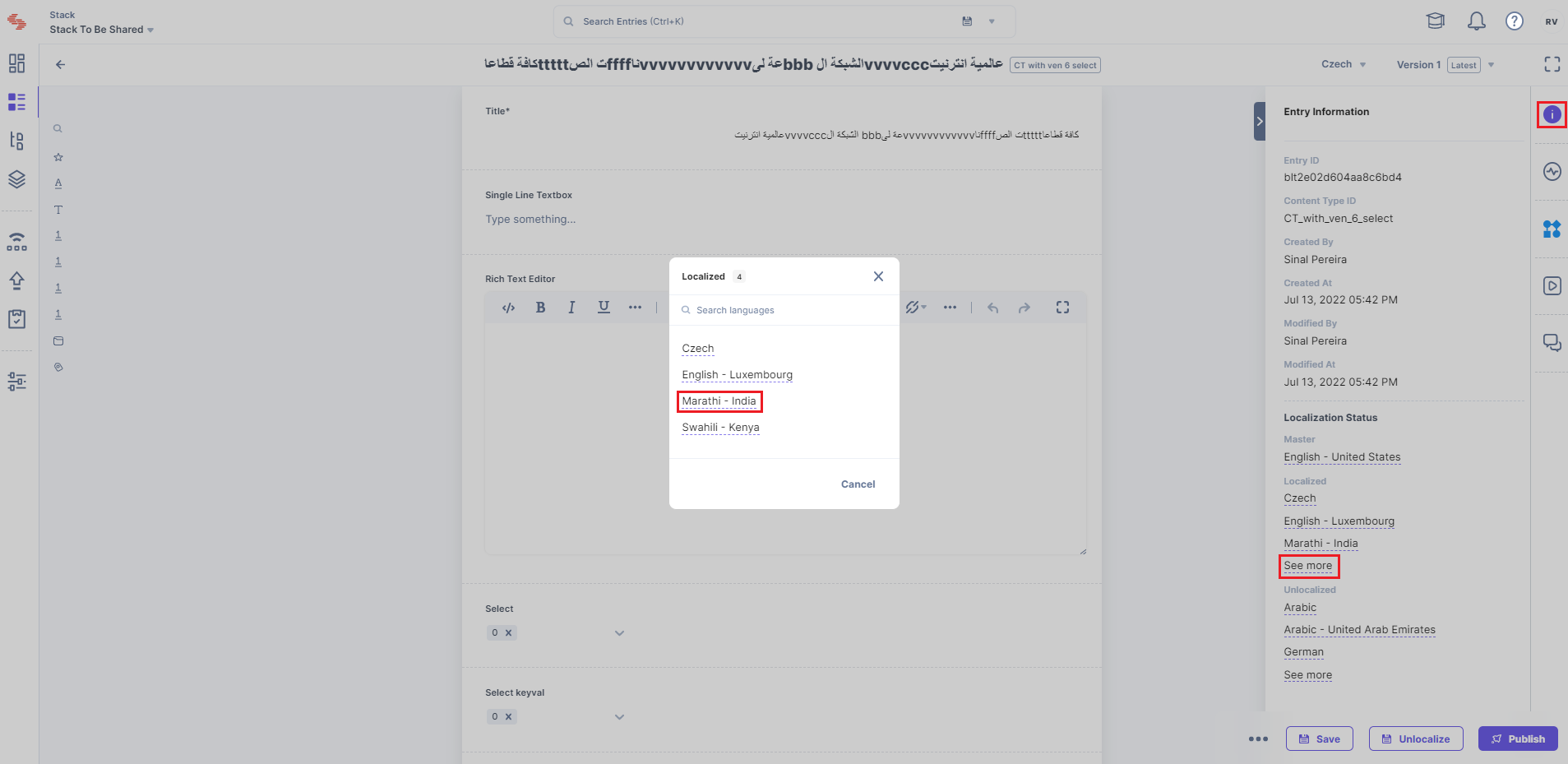 Selected localized language entry opens in a separate tab: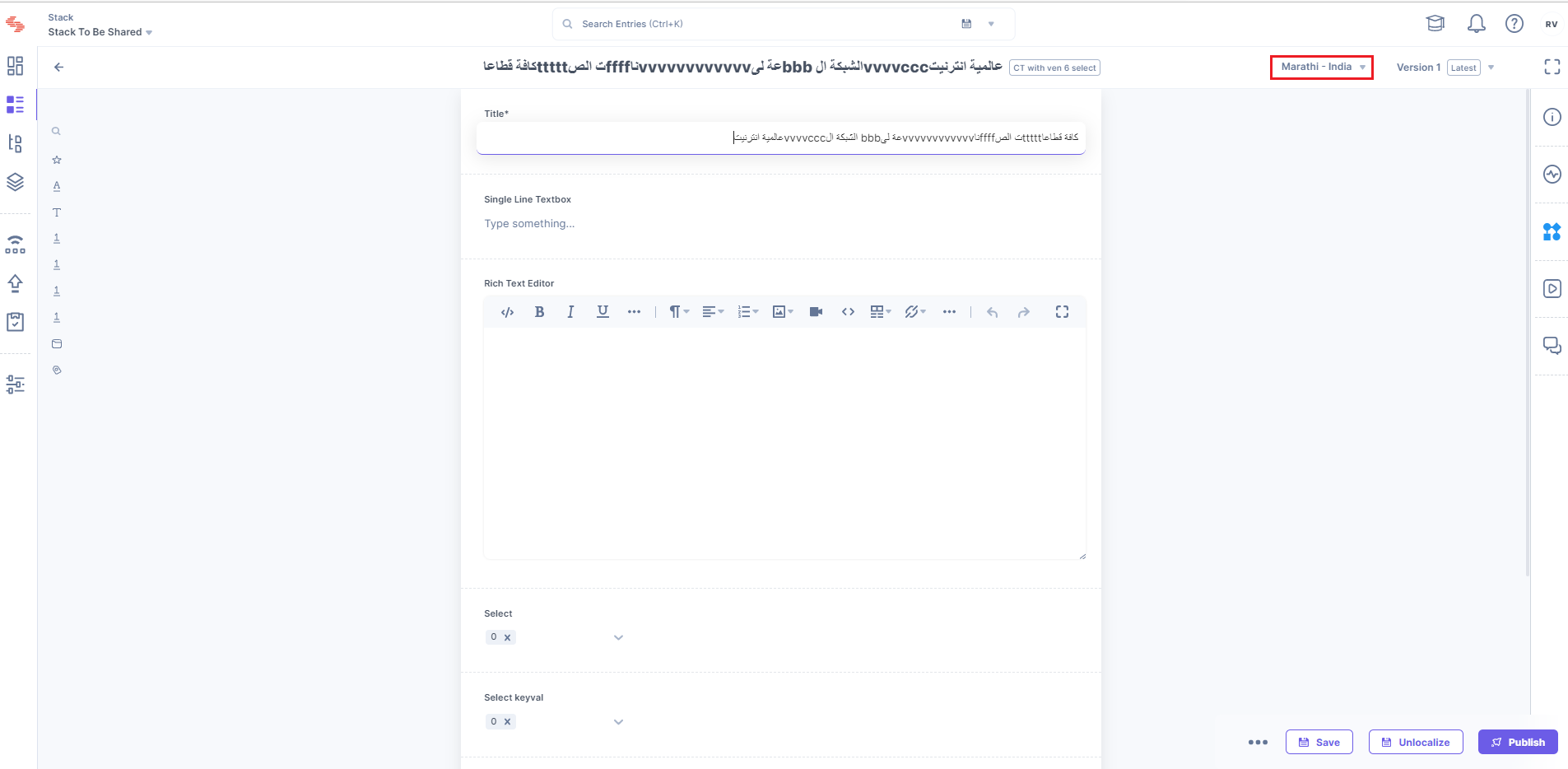 New "Default field" tag for default fields of content types
We have added a "Default field" tag to the fields that come by default while creating a content type.

Change in the "Remove" icon in the entry reference field
The "Remove" icon, which appears when you hover over the reference field of an entry, has been changed to be more consistent with other icons in the interface.

Cancel scheduled publishing of an entry
You can now easily cancel the scheduled publishing of an entry from the Publish Queue by simply hovering over the entry and clicking on "Cancel Scheduling".