We're excited to announce the release of the new Calendar app, now available in our Marketplace. This app enables content managers to view their tasks, scheduled entries, and releases in an intuitive Calendar interface.
This Full Page UI Location app allows users to easily view scheduled events by the Month, Timeline, Week and display additional details. It provides greater visibility for assigned Workflow tasks, publishing entries, and deploying releases all in one place, helping increase productivity and efficiency for content managers.
Once installed, the Calendar app appears in your stack's left navigation panel, providing easy and direct access.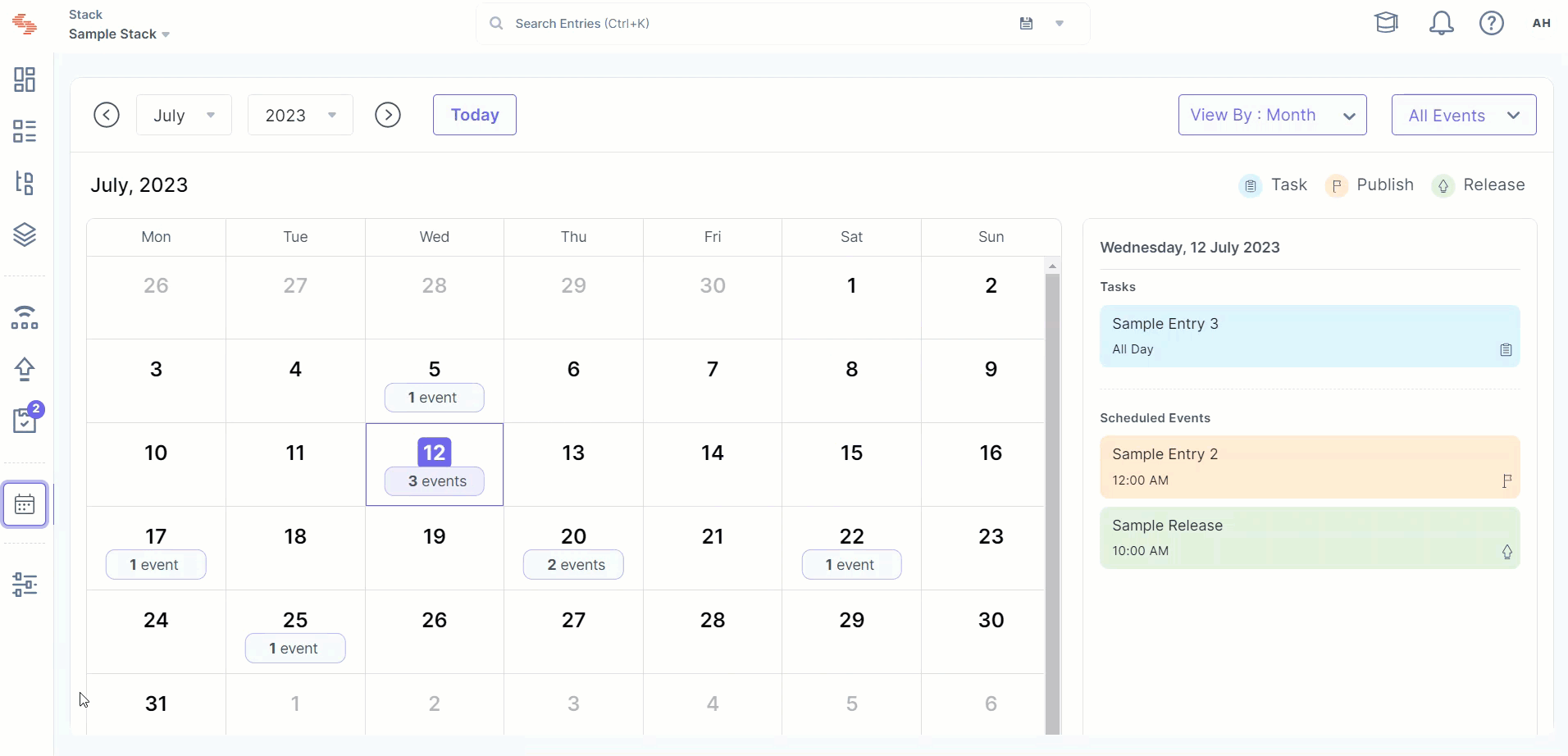 For more information, refer to the Calendar App Installation Guide.