We are thrilled to announce the latest release of the YouTube app, which enables content managers to fetch, display, and manage their video content directly within Contentstack entries. It also allows users to select multiple videos from their YouTube account and add them to a Custom Field or JSON Rich Text Editor fields in Contentstack.
Additionally, we're introducing Multiple Channel Support, which now allows users to filter videos based on specific channels, making it easier to manage and view products relevant to each channel.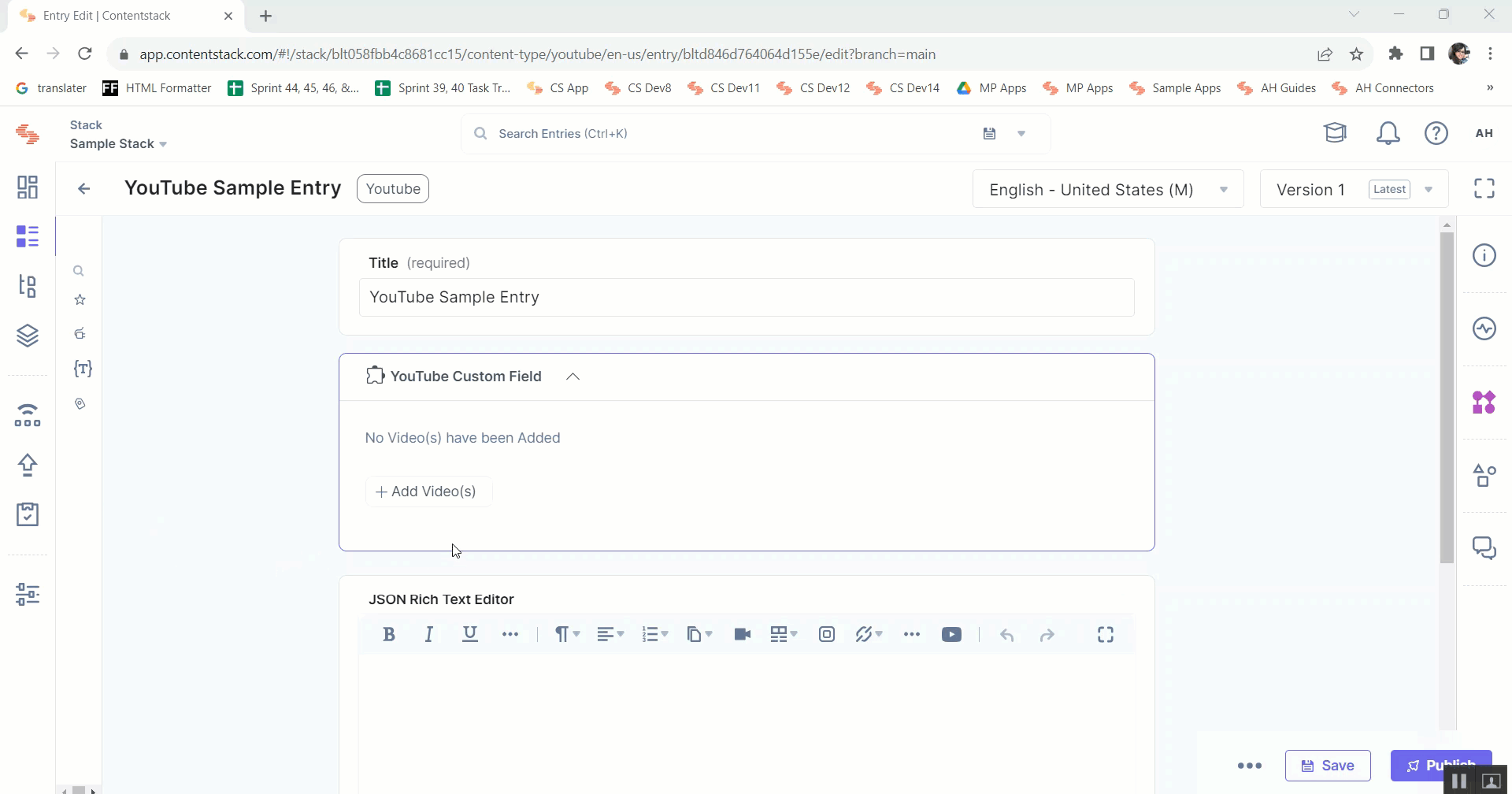 For more information, please refer to the YouTube App Installation Guide..