We're happy to announce some exciting new updates for Automation Hub. Here's a roundup of what's new:
Mark a Project as Favorite
We're introducing the ability to mark any project as a favorite. This feature can be used to display your favorite projects at the top on the projects page, making it easy to navigate through your most frequently used projects.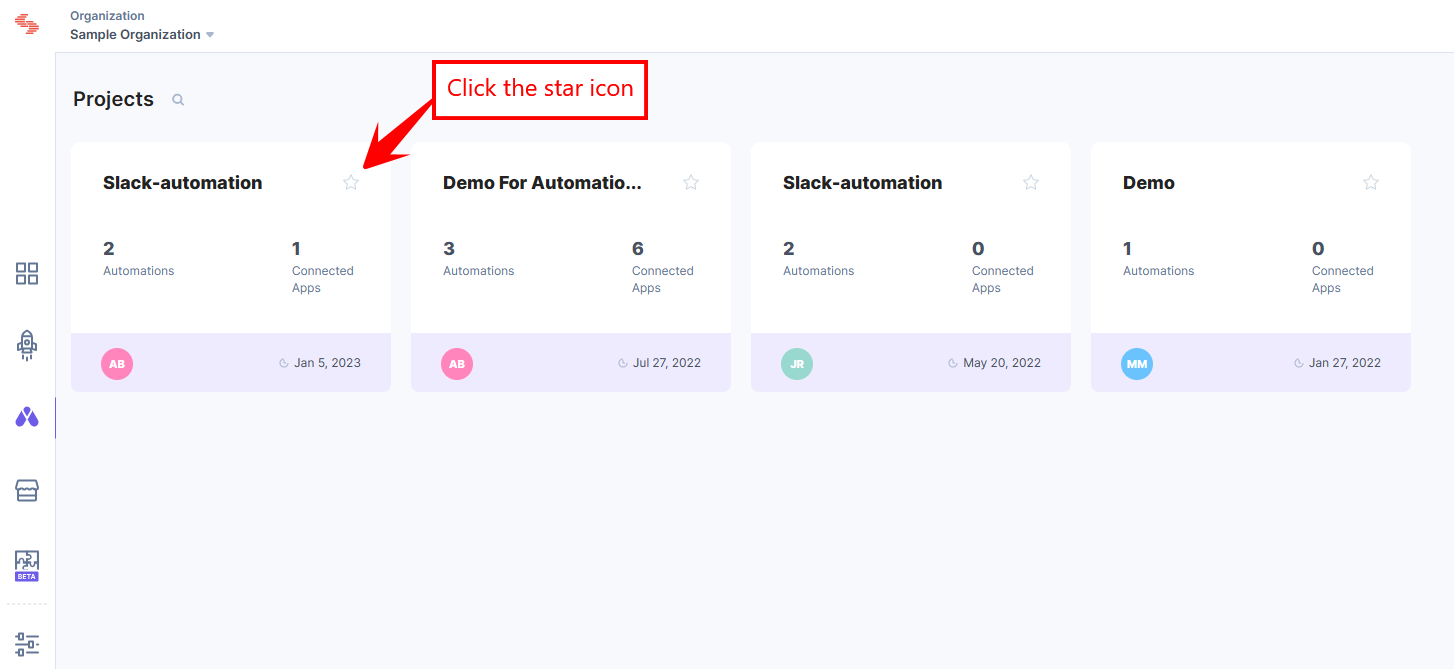 Learn more about Mark a Project as Favorite.
New Actions in Contentstack Connector
The Contentstack action connector now includes new actions:
Get All Entries: This action fetches up to 100 entries of a particular content type within a stack. Additional query parameters can be added to help search for entries with particular attributes, such as entries between certain dates, or entries that do not have a particular field filled out, etc.
Get All Content Types: This action fetches the details of all the content types in a stack
Delete an Entry: This action deletes a specific entry.
Learn more about the Contentstack Action connector.
New Connector: Utility
This new connector, which will be home to a number of future useful actions, now features a Wait action which lets you put your automation on hold for a short time before any following steps run. The Wait action can be used to throttle your automation in order to meet API rate limit requirements.
Learn more about the Utility Connector.
Other changes:
You can now select recommended values from the output of a previous step in the Contentstack connector. For example: The Get All Entries field used to select Content Type recommends content_type.uuid, a value configured in the previous automation step.
With the Email Notification settings, you can send email notifications to Automation Creators, Org Admins/Owners And any other users accessing Automation Hub and their respective Projects.