We're excited to introduce the latest Marketplace app, Bulk Operations, which enables content managers to streamline their work and perform operations to content in bulk with just a few clicks.
With the Bulk Operations app, content managers can easily identify and replace content across many entries, then publish them all at once, making it simple to fix spelling mistakes, update outdated material, or make changes across large volumes of content, all in one go.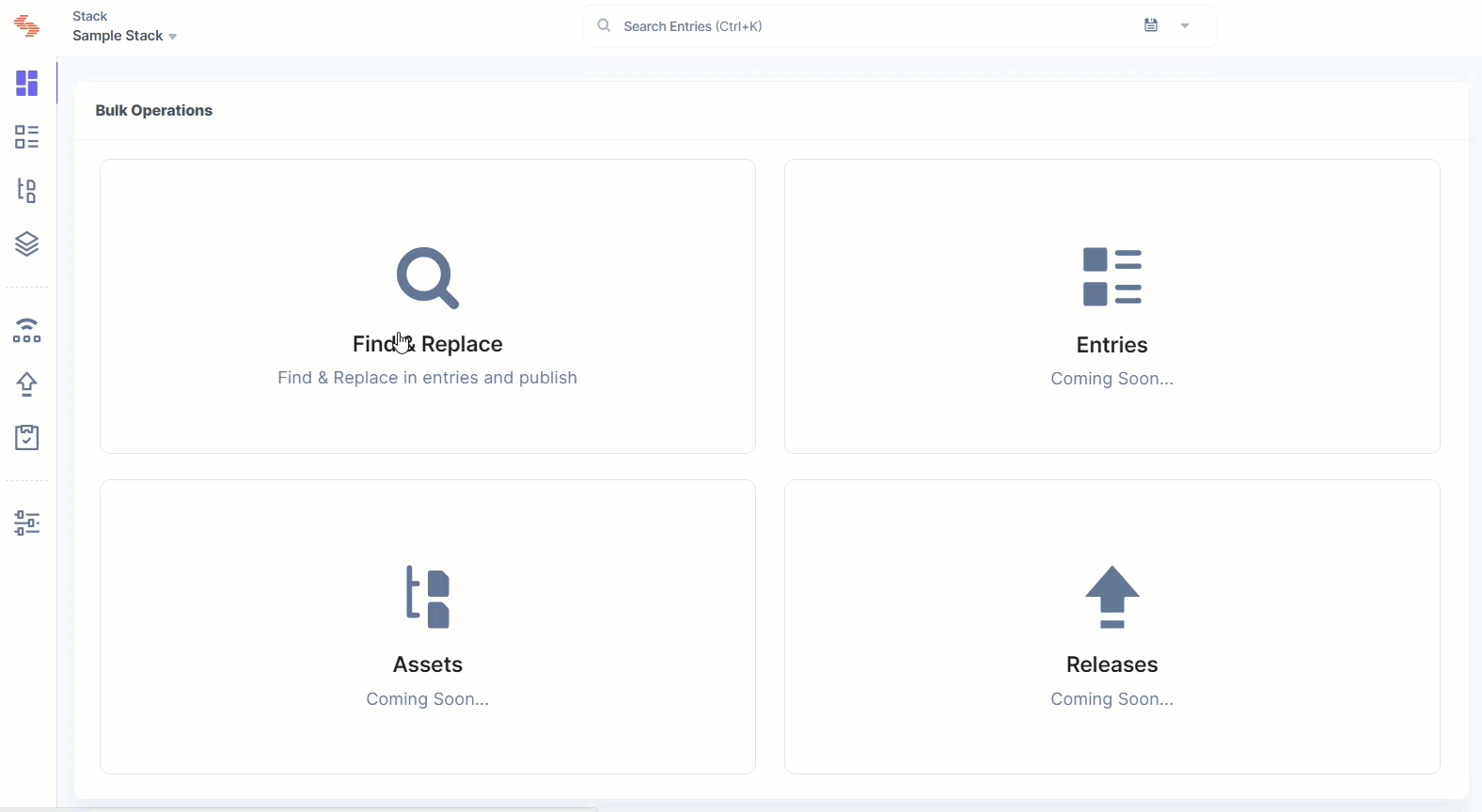 To learn more about how to use the Bulk Operations app to increase productivity for your team, refer to the Bulk Operations App Installation Guide.