We're excited to announce that the JSON Rich Text Editor now fully supports right-to-left (RTL) content creation. This update makes adding or writing information from right to left simple and quick.
You can enable RTL support in your JSON RTE by changing the entry language or keyboard to RTL scripts.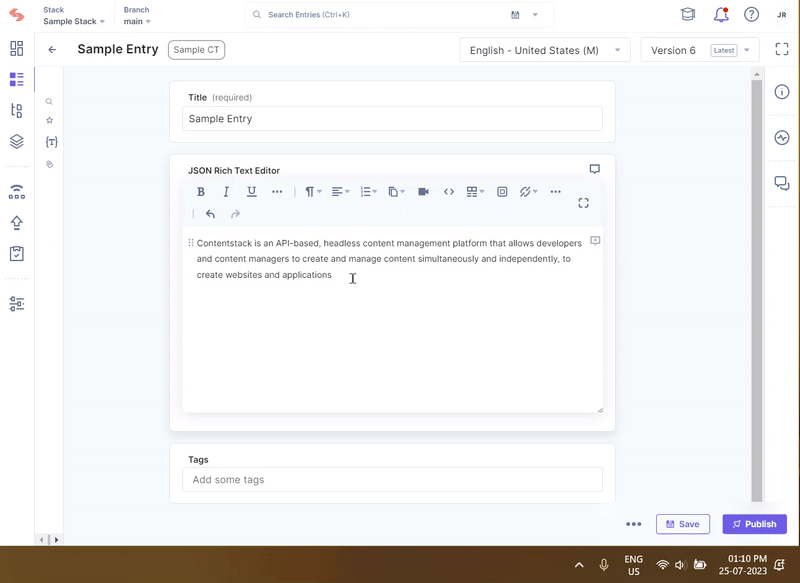 This enhancement significantly improves the overall experience for content managers who work with RTL languages, making content management and editing more intuitive and user-friendly.
For more information, read our documentation on Right-to-Left Content Writing within the JSON RTE.