The new Brightcove app allows content managers to fetch, view, and manage videos within your Contentstack entries. It enables users to select multiple videos from your Brightcove account and add them to the Custom Field or JSON Rich Text Editor fields in Contentstack.
This helps content managers stream videos, enable easy access to video content across multiple platforms, and organize video assets efficiently.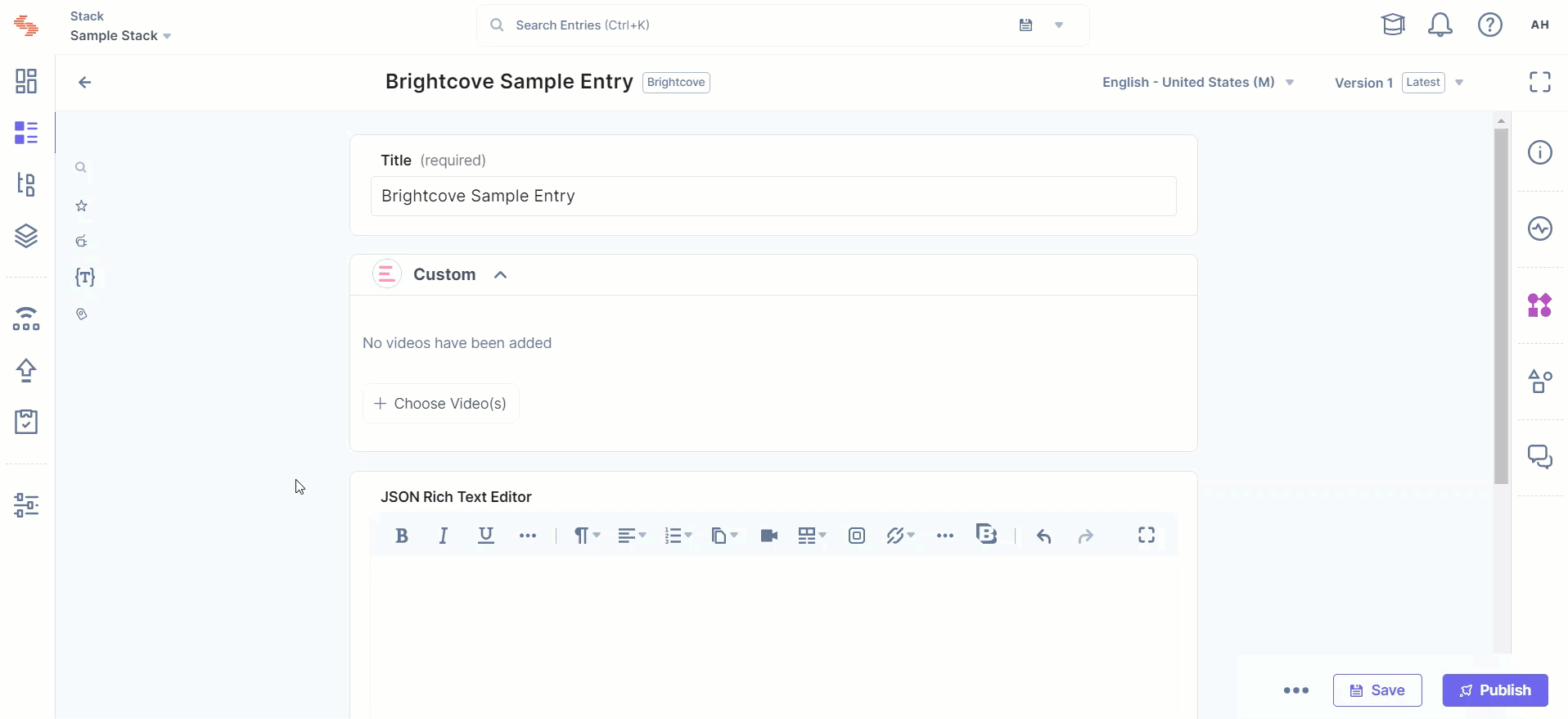 To learn more about how to use the Brightcove app, refer to the Brightcove App Installation Guide.