We have made some exciting enhancements to the app's user interface and accessibility capabilities to give you a better experience. Here's a rundown of what's new:
Updated field icons: We have updated icons for some of the fields—Group, Modular Blocks, Extensions, and Global Fields—to make them more relevant and representative of the fields' purpose.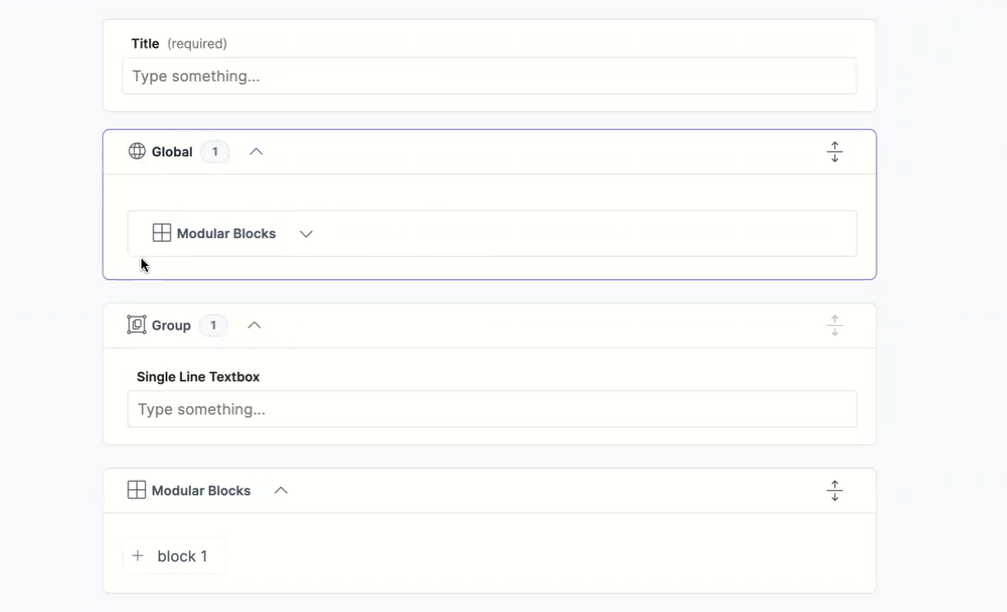 Pagination on content type list: Navigate through content types faster with paginated results (instead of infinite scroll previously).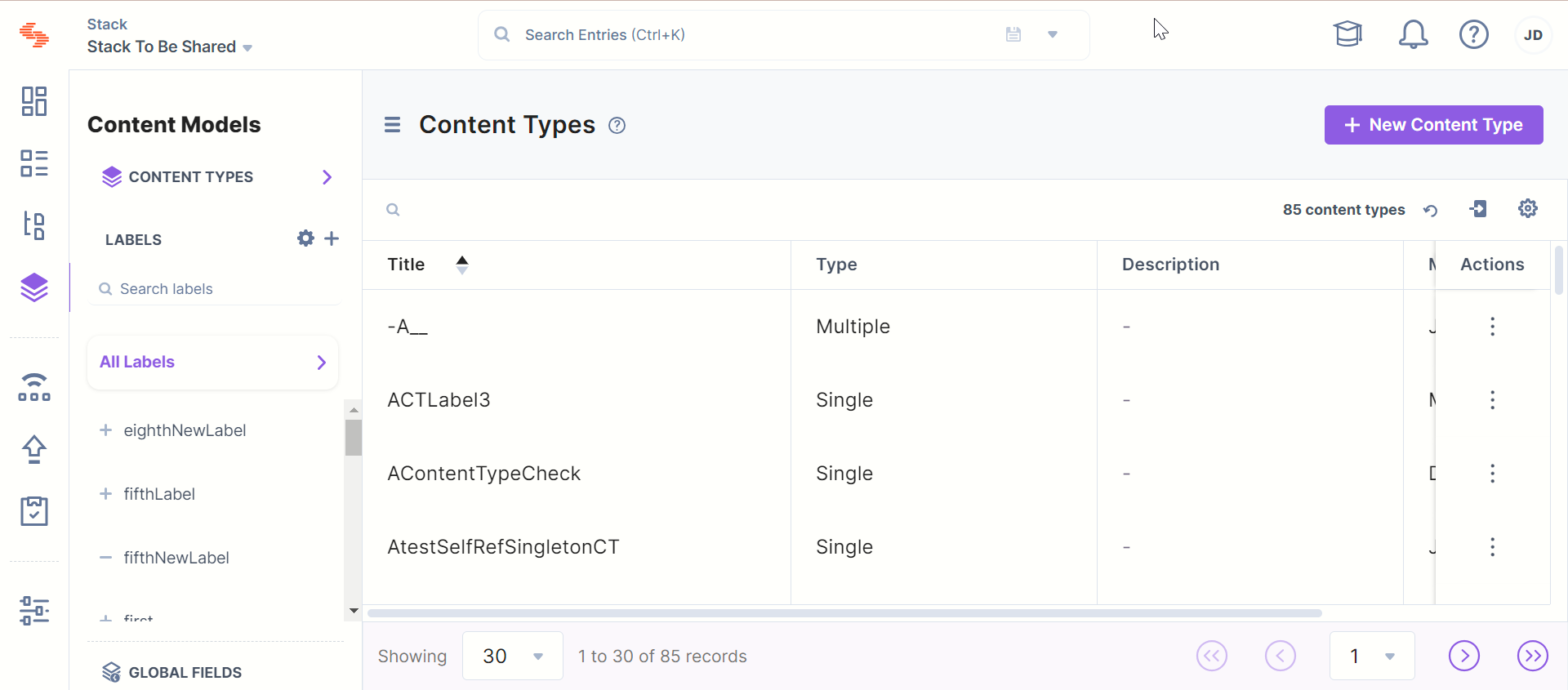 Accessibility improvements: The order of interactive elements that can be navigated using the "Tab" key now follows the visual flow of the page (left to right; top to bottom). We also added tab-navigation support for many interactive items, including items on the entry list page, apps' main left and top navigation, content type builder, and on the entry editor screen.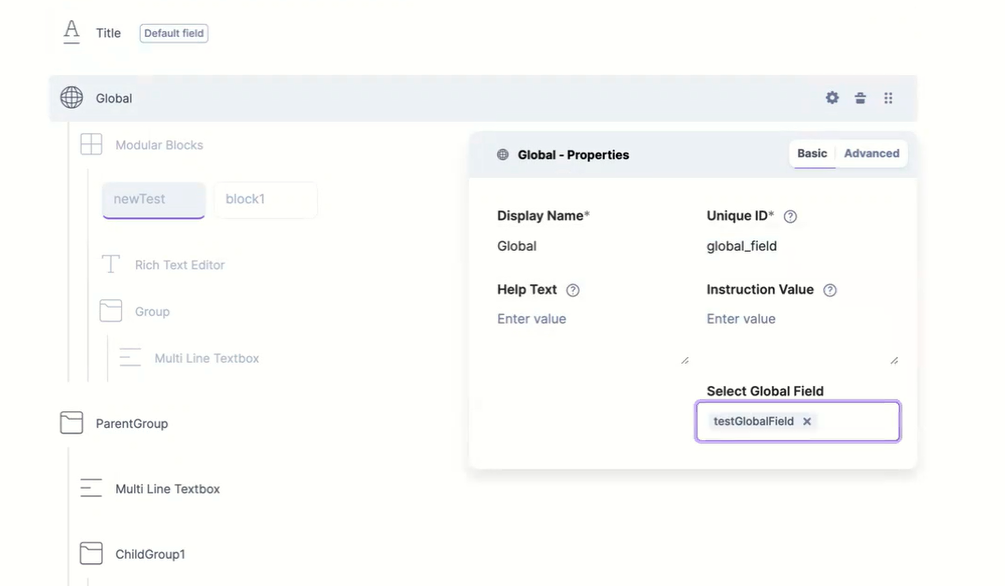 Expand/collapse child fields easily: The expand/collapse icon on the parent field will now help you expand/collapse all children fields (instead of expanding/collapsing the parent field itself previously).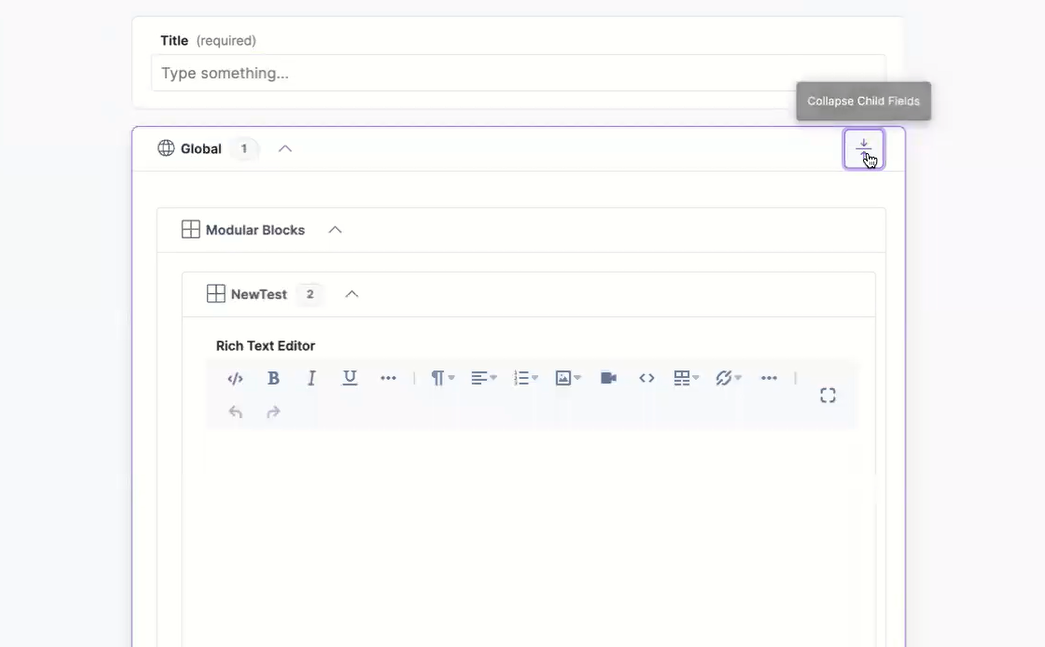 Other minor enhancements:
Tooltips have been optimized to improve the readability of the text within.

The checkbox column on list pages is now fixed, so it is always accessible on the left, even when you scroll horizontally to the right.

The outline section on the entry editor screen now has a white background color.